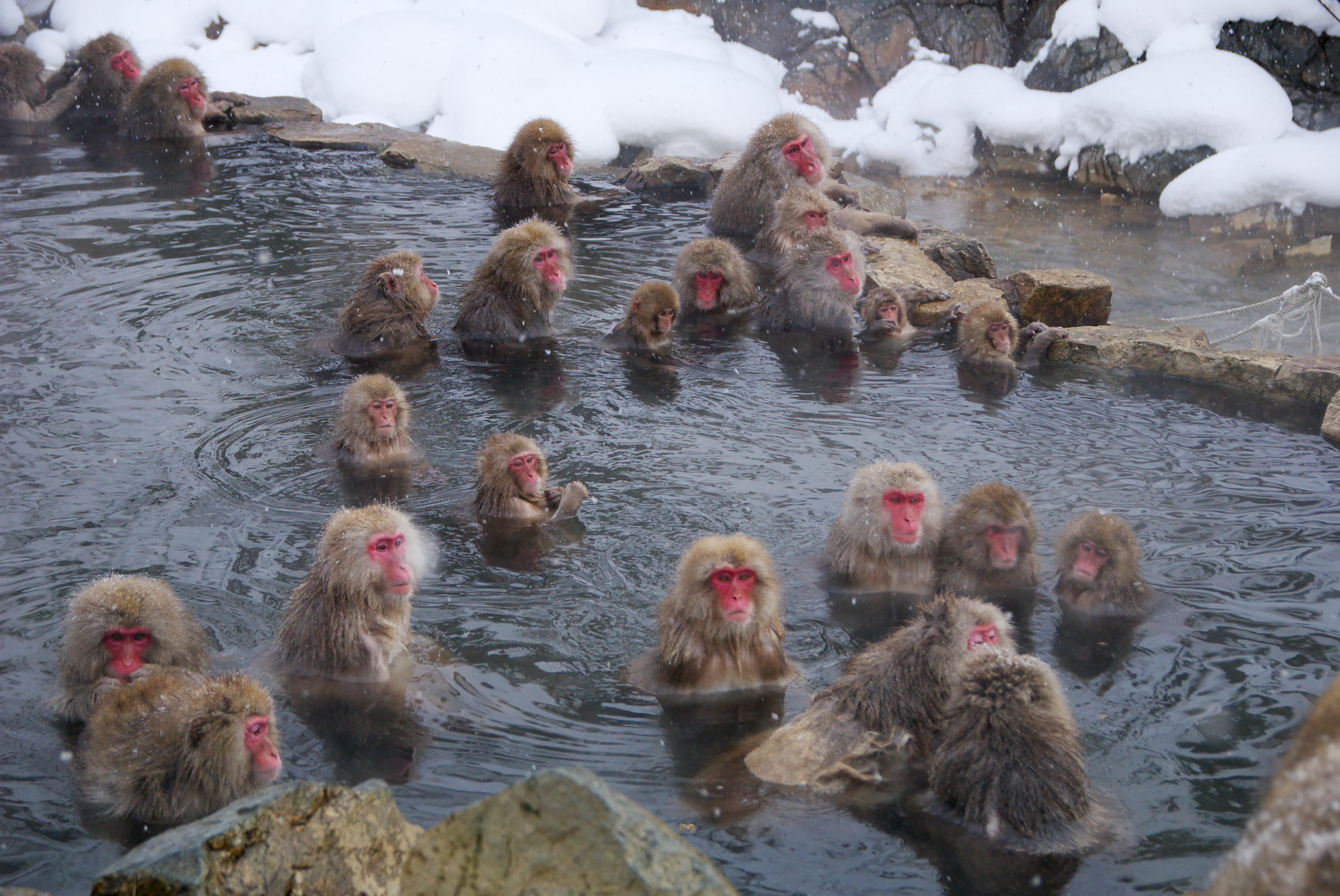 A warm, close community – ONSEN
心と身体の潤いの源 – 温泉
Japanese people have long enjoyed hot springs, or "onsen" with friends, family, and lovers. From daily bathing to special occasions, onsen culture is an important part of our lives. There is even a law concerning hot springs, which particularly defines "onsen" as water that gushes out of the ground at a temperature of 25 degrees Celsius or higher, or containing a certain amount of natural minerals.
Surrounded by high mountains, Nagano Prefecture's winters are both bitterly cold with ample snowfall, and the snow that accumulates in the mountains becomes groundwater over a long period of time, providing nourishment to people's lives. One such example is the hot springs that erupt from the heated groundwater. The quality of the hot springs is also diverse due to the world-class fault lines that run through the prefecture and the distribution of old and new volcanoes throughout Nagano. Also known as the "Hot Spring Kingdom", there are more than 200 hot spring resorts in Nagano Prefecture and the number of public bathhouses using hot springs is more than 700, ranking first in Japan. In Nagano Prefecture, soaking in hot springs has taken root as a custom to begin or end a fruitful day. For example, in the Kami-Suwa and Shimo-Suwa hot springs located in the central part of the prefecture, individual households can sign a certain contract to draw hot spring water to their homes straight from the source.
Living and Cooking: Nagano's Hot Springs Culture Rooted in Everyday Life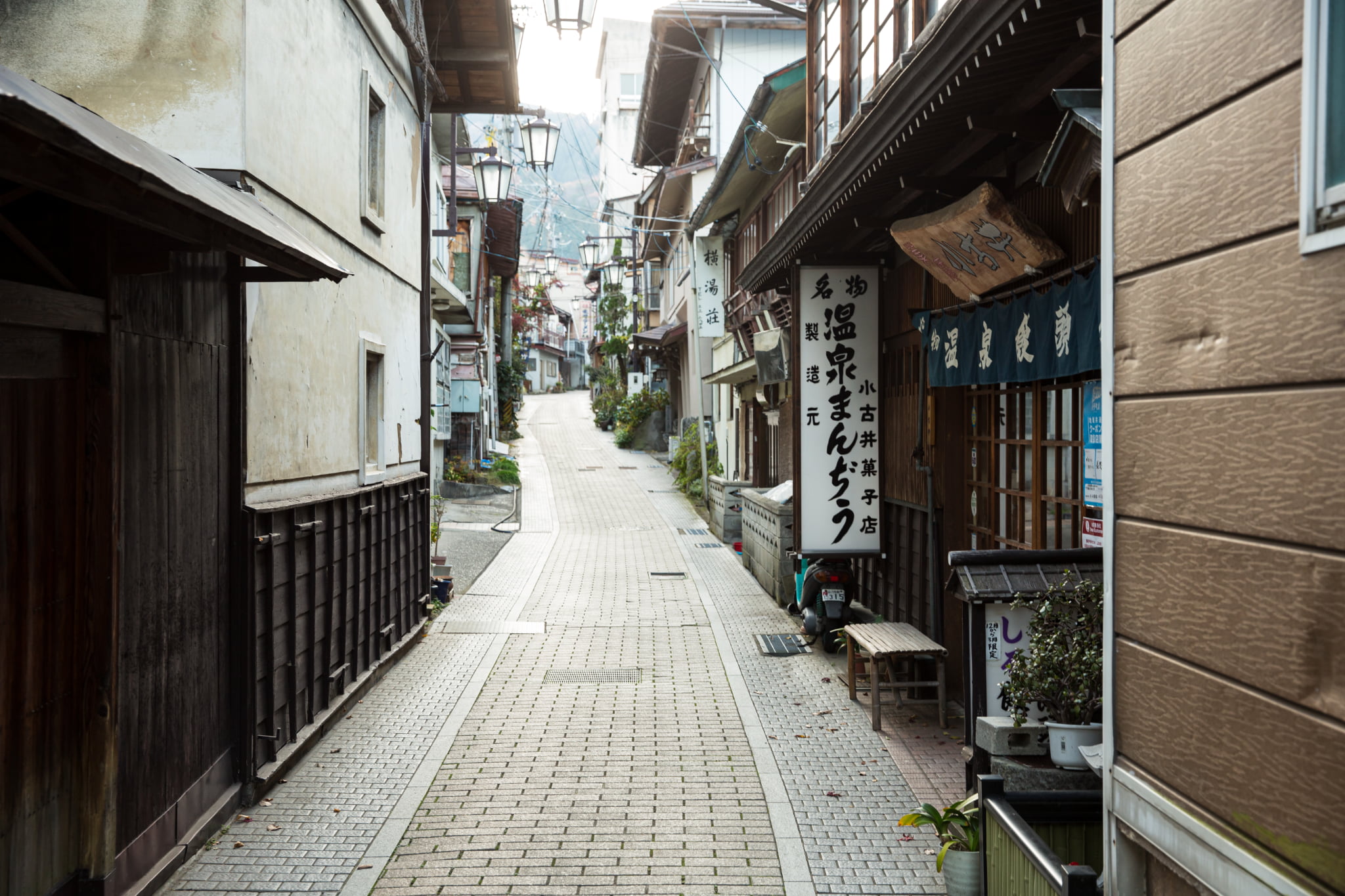 In "Nozawa Onsen" located in the northern part of the prefecture, there is a hot spring pool known as "Ogama" where spring water gushes out. The spring water is a slightly alkaline, sulfur spring with a temperature of around 90 degrees Celsius. Local people use the "Ogama" as a place to boil vegetables and eggs, and it can be called the "kitchen of Nozawa Onsen". Onsen eggs are a traditional specialty served at inns around the hot spring area. Often served with soy sauce, the egg yolk is soft and fluid and may be swallowed whole. When enjoying onsen in Japan, why not try some onsen tamago? Onsen have been enriching people's minds and bodies since ancient times, but in the middle of the 20th century, the source of the springs began to run dry for a time due to over-exploitation. For this reason, efforts were made early on to protect onsen, a precious natural resource essential in daily life, and to ensure the proper use of Nagano Prefecture's onsen, rich in spring water quality. When there are no hot springs close by, people often travel to visit hot springs, which can be a "special" and "extraordinary" experience. For Nagano Prefecture, onsen are an integral part of the everyday life, and they help to form local communities with a shared experience of soaking in hot water, relaxing, and indulging in a calm moment. Perhaps the slow and tranquil flow of time people experience in Nagano Prefecture comes from the healing power of the hot springs and the importance placed on ourselves and each other.