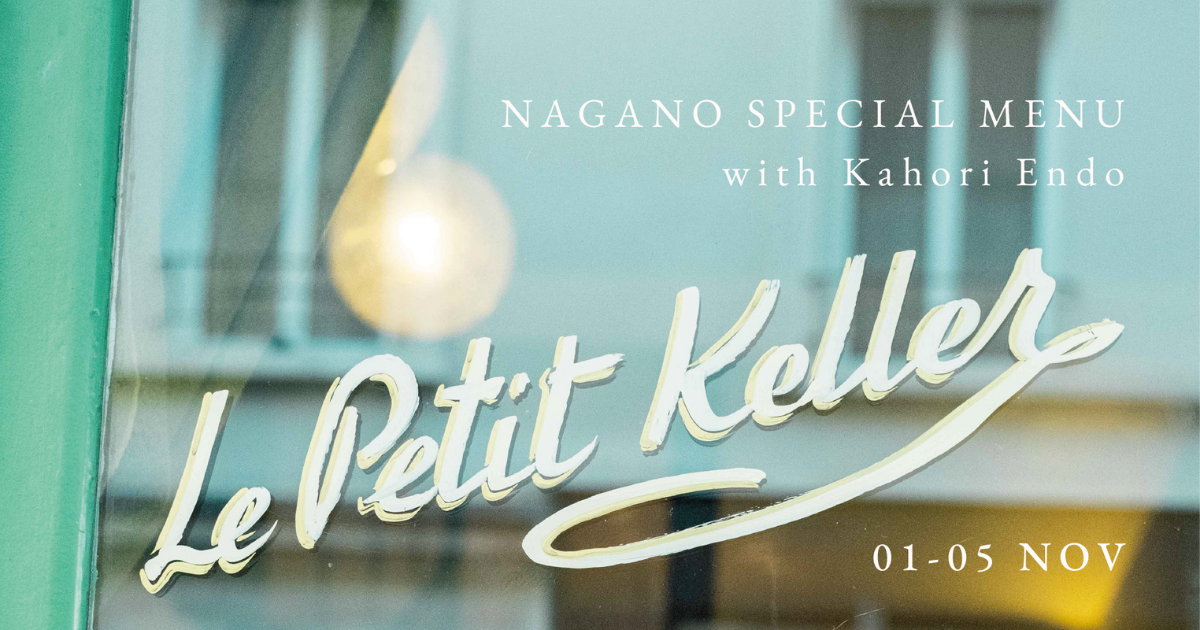 Special Nagano Prefecture Menu at LE PETIT KELLER – Kahori Endo
長野の味を食す in パリ
From November 1 to 5, 2022, LE PETIT KELLER, a harmonious natural restaurant in the 11th arrondissement of Paris and a local favorite, offered a limited time menu featuring ingredients from Nagano Prefecture. The menu was designed and prepared by owner-chef Kahori Endo, a native of Karuizawa, Nagano.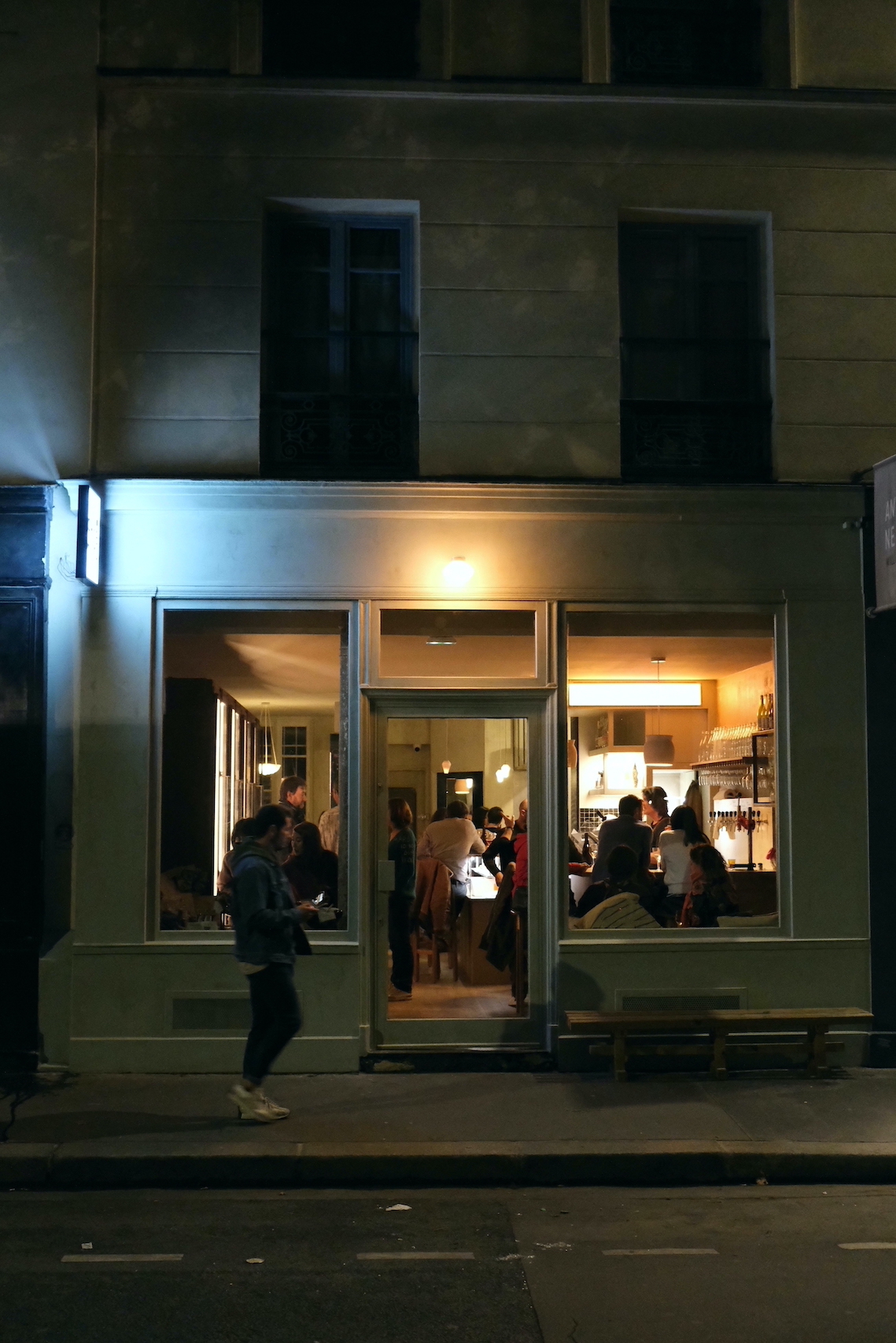 "In Paris, I never really had the chance to integrate ingredients such as soba, miso, and Kori-Tofu all together before. It was an enjoyable experience to cook with a wide variety of ingredients from Nagano prefecture, and I tried to think of new ways to use them beyond how they would generally be served."Chef Endo says that the Kanten (jellying agent obtained from algae) and Kori-Tofu (freeze dried tofu typical in Nagano) were especially challenging to incorporate in the menu. She served kanten in the form of a salad flavored with homemade kimchi, and served with sautéed pork. The Kori-Tofu, often boiled in Japan, was fried crispy and served with a sweet and sour sauce to make its flavor and texture more familiar to the French audience."Kori-Tofu is an ingredient that people are unfamiliar with in France. I was happy that some of my customers bought it at our store after trying the dish and mentioned they would try to cook it at home"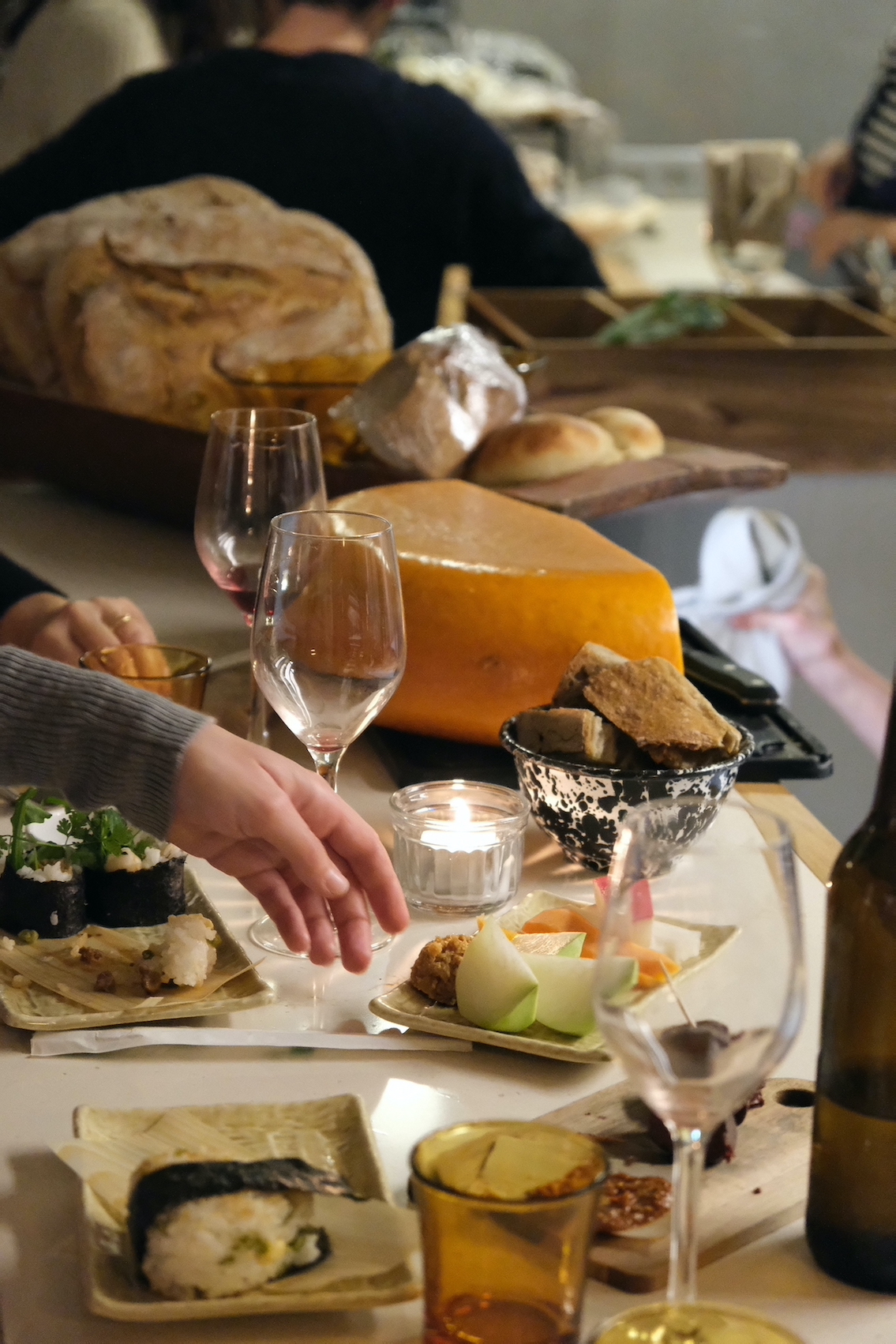 Soba noodles, popular in France and also served on Le Petit Keller's regular menu, was seasoned with olive oil and salt served along with mascarpone cheese, persimmon, and seasonal herbs. This was a highly unusual way to serve a soba dish, but succeeded in maximizing Shinshu soba's flavor and smoothness, surprising both Parisian and Japanese customers.
"The soba from Nagano had such a delicate and delicious aroma that it would be a shame to pair it with something with a strong flavor, such as the usual mentsuyu (soba dipping sauce). I thought about how I would serve soba if I were to have it with wine at night. That's how I came up with this dish."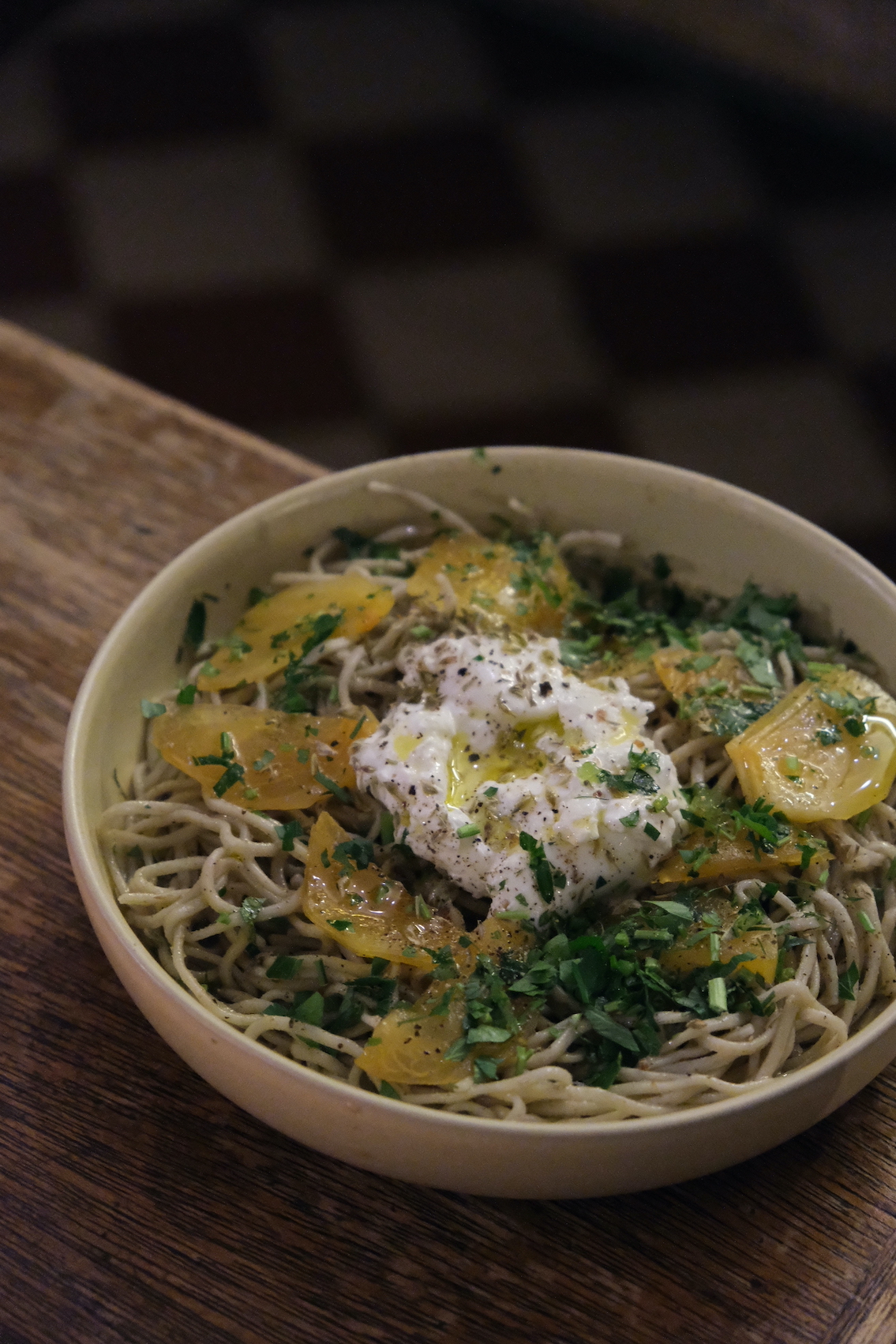 The usual menu at LE PETIT KELLER provides healthy and heartful cuisine through a French based Japan inspired expression, and it can be said that this Nagano-inspired special menu was an elevated experience. After dining, many customers also visited the Nagano product pop-up held simultaneously at the new segment of Le Petit Keller that opened next door, where chef Endo herself mentioned she was also surprised at the number of customers who were interested in purchasing and using Japanese local products at home. The word "Nagano Prefecture" also reminded many customers of the 1998 Winter Olympics held in Nagano, and conversations such as "Nagano looks like it has plenty of snow, and it looks cold, but I want to go skiing." were overheard. This event was an opportunity to broaden the range of ways ingredients from Nagano prefecture can be enjoyed, and to show Parisians the charm of Nagano.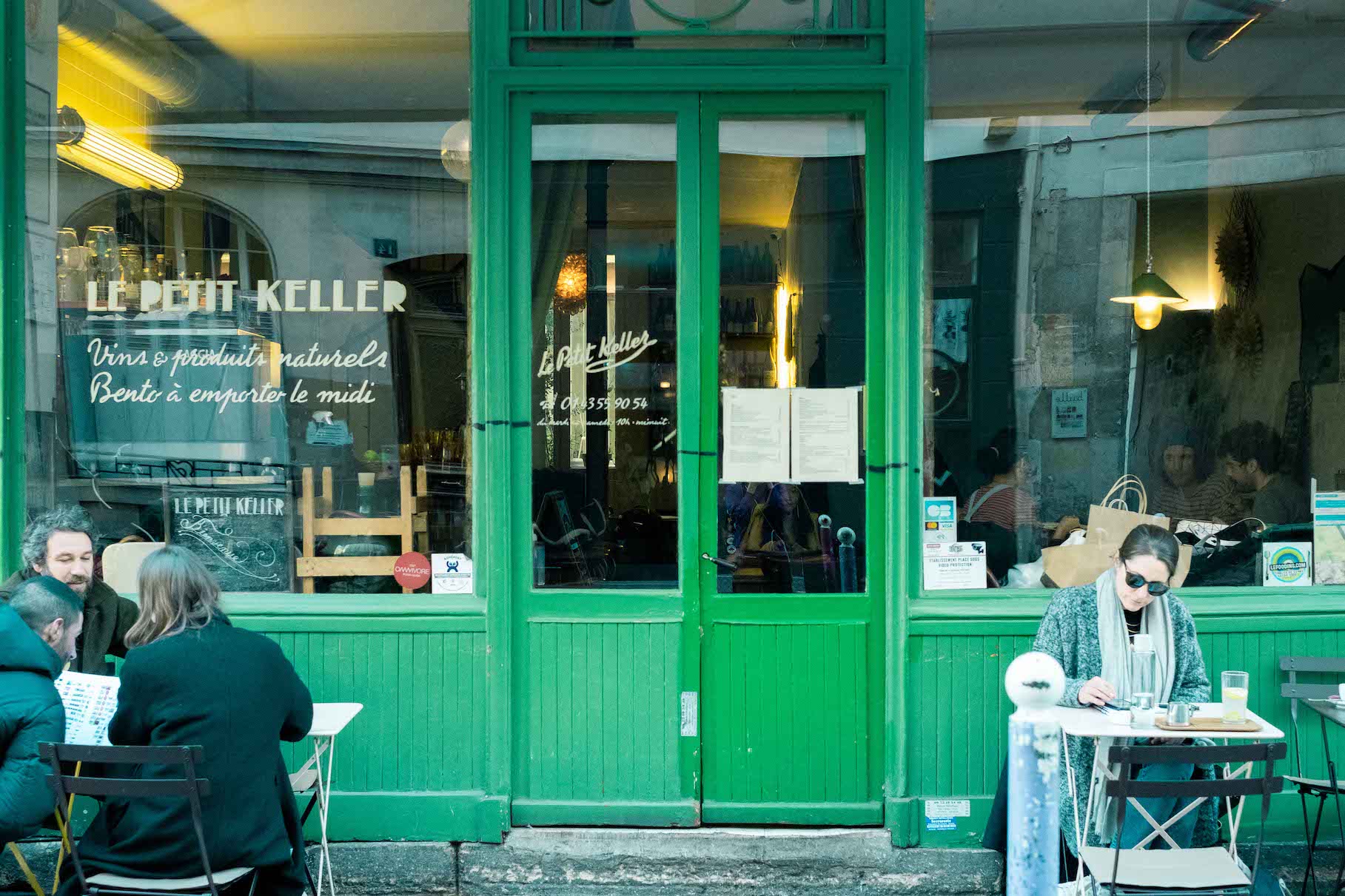 〈Le Petit Keller〉
住所:13 bis rue Keller 75011 Paris 
BACK